Beautiful design in Centrosa Garden apartment for sale with 2bedroom
Type: Apartment
Need: For Sale
Block: Jasmine 2
Floor: 20
Area: 107 sqm
Bedroom: 2 room
Bathroom: 2 room
Furniture: Unfurnished
Are you looking a place to settle down – ideal place for living ? Looking forward to spend a luxurious life and full of modern amenities? We will meet all your expectations and beyond.
Ha Do Centrosa luxury apartment will bring you an extremely high-class life with 5-star facilities, along with extremely impressive design, ensuring to bring you and your whole family a life as expected.
Apartment for sale in Ha Do Centrosa with attractive price.
This aparmtnet is in block Jasmine 2, 29th floor with the area usage 107sqm, there are living room, 2 bedrooms, 2 bathrooms. Ha Do Centrosa Project locates on district 10 close to Dan Chu roundabout , it's much easier to move to other district from this location.
Attractive facilities
There are a lot of attractive facilities in Ha Do Centrosa such as: Shopping mall, international school, standard swimming pool, adventure playground, gym and yoga
Modern Design
HaDo Centrosa Garden is invested by Savills – the world's leading real estate services group, planning and design consultancy by Architype (France) – 16 years of experience in Southeast Asia, architectural design consultancy and the landscape by Surbana (Singapore). Especially, the apartment is designed with full light and windy.
When entering the apartment, the first impression you will see the rooms are arranged very reasonable space. The apartment is designed to prioritize the light space coming from nature, so that all rooms always have a clear window balcony that gives residents most comfortable feeling in their own home.
The main color is bright white, highlighting the decoration details in the apartment. This is such an society apartment, ideal place to stay.
Especially, with an extremely attractive price, a high-class apartment with 5-star standard above, only 6.3 billion VND, you will be the owner of a high-class apartment in Ha Do Centrosa Garden. Please contact us now to choose a place to stabilize your life and develop in the future.
Ha Do Centrosa Garden Sales Department
 Phone number: 0901 356 998 ( Mr Tommy)
Email: tommy.honghung@gmail.com
 Phone number: 0902 321 889 (Mr. Tony)
Email: thuannguyentu@gmail.com
 Phone number: 0938 188 633 (Ms. Thi)
Website: centrosagardenhado.com.vn
ID:

7121

Published:

18/09/2019

Last Update:

14/12/2019

Views:

323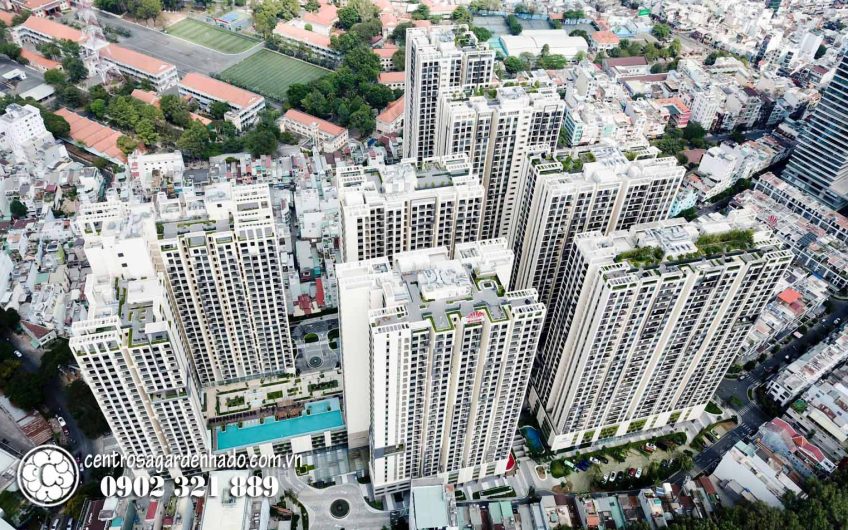 In early March 2020, Saigon residents are happy to welcome the last Iris tower in Ha do Centrosa Garden Complex. This is the "brainchild" cherished for a long time recently by investor Hado Group. The...