Apartment for rent Centrosa Garden Hado with 107sqm, view beautiful, airy space
Type: Apartment
Need: For Rent
Block: Jasmine 1
Area: 107 sqm
Bedroom: 2 room
Bathroom: 2 room
Furniture: Full
Ha Do Centrosa apartment located in District 10, Ha Do Centrosa apartment is the perfect choice for the housing needs of many people. We are not only selling this project but also looking for tenant for this apartment only 27 millionVND / month.
Description of apartment for rent
The reason for calling the perfect choice for many people is because it is not easy to find such a place "heavenly, favorable and harmonious" in the middle of crowded Saigon. This apartment building is located in District 10 ( favourable position), where it is densely populated and moves quickly and smoothly to other districts of the city. Residence in Ha Do Centrosa District 10 will enjoy feeling whole project in general, Ha Do Group values safety, green – clean – beautiful and modern for every household or individual living there.
Outside the apartment complex is surrounded by many green trees, the upper atmosphere is green, cool and feels extremely peaceful. Step inside is a world captivating people with many of the leading modern equipment and furniture. The harmony between inside and outside of each apartment helps those who always feel relaxed and interested to live here.
Besides that, swimming pools, multi-style cafes, gyms, shopping centers, … always welcome your footsteps to explore and enjoy. In particular, hospitals, schools, convenience stores, fast food shops, public play areas, … are all very close to Ha Do Centrosa apartment, so you are completely assured to be happy when living here.
Currently, Ha Do Group is leasing apartment in Ha Do Centrosa District 10 with the general information mentioned above. We believe that this will be the place to meet all your requirements in finding a long-term accommodation, making you excited and feel more secure. All issues please contact:
Ha Do Centrosa Garden Sales Department
☎ Phone number: 0901 356 998 ( Mr Tommy)
Email: tommy.honghung@gmail.com
☎ Phone number: 0902 321 889 (Mr. Tony)
Email: thuannguyentu@gmail.com
☎ Phone number: 0938 188 633 (Ms. Thi)
Website: centrosagardenhado.com.vn
ID:

7183

Published:

18/09/2019

Last Update:

28/12/2019

Views:

232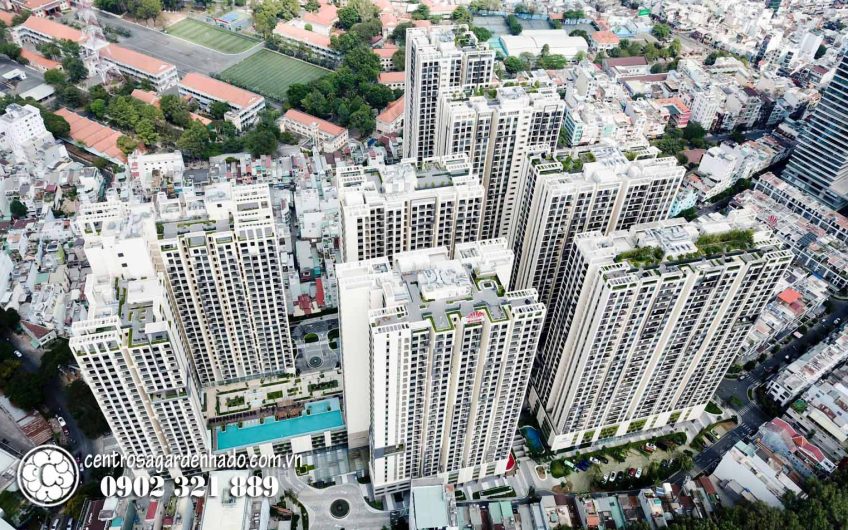 In early March 2020, Saigon residents are happy to welcome the last Iris tower in Ha do Centrosa Garden Complex. This is the "brainchild" cherished for a long time recently by investor Hado Group. The...