Apartment for rent in District 10, Centrosa Garden, Orchid Tower 1 109sqm
Type: Apartment
Need: For Rent
Block: Orchid 1
Floor: 17
Area: 109 sqm
Bedroom: 2 room
Bathroom: 2 room
Furniture: Full
Vietnames Ha Do Centrosa Garden apartment is designed with modern green architecture model according to French and Singapore architecture. With full facilities of international standards will let you enjoy a classy life in the heart of the bustling District 10.
Ha Do Centrosa Garden is a high-end apartment project always in the state of out of stock. Hado Centrosa Garden's utilities and apartment design bring satisfaction to all customers.
Renting a 2-bedroom in Ha Do Centrosa Garden is only VND 28 million per month
You only need to spend 28 million per month, on the 17th floor, Orchid 1 tower will enjoy a spacious living space with an area of 109m2. The apartment consists of 2 large bedrooms, 2WC with full of luxurious furniture with extremely modern and sophisticated design.
The living room is not minimalist, but still fully equipped to help the apartment always airy and spacious. The bedroom is also given priority in the morning, along with well-ventilated balcony windows that helps a deep sleep. The apartment with 2 bedrooms will be the best choice for married customers who want the most comfortable and luxurious living space.
In addition, the interior highlight of Ha Do Centrosa Garden apartment is also located in the low-E window system against heat radiation. Ha Do Centrosa Garden apartment for rent is definitely a best choice for your whole family. Please contact us to own this fully furnished luxury apartment today.
ID:

7103

Published:

01/11/2019

Last Update:

13/12/2019

Views:

296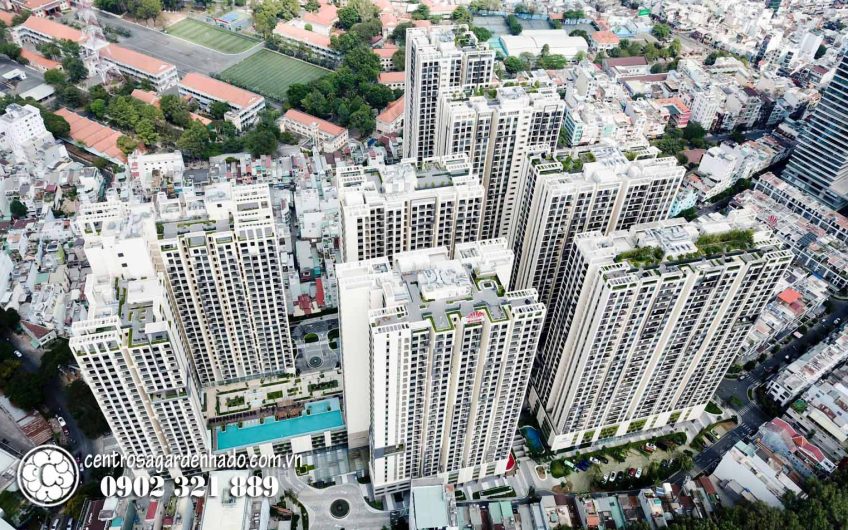 In early March 2020, Saigon residents are happy to welcome the last Iris tower in Ha do Centrosa Garden Complex. This is the "brainchild" cherished for a long time recently by investor Hado Group. The...