Apartment for rent in Ha Do Centrosa Garden – luxurious life
Type: Apartment
Need: For Rent
Block: Jasmine 2
Floor: 20
Area: 83 sqm
Bedroom: 2 room
Bathroom: 2 room
Furniture: Full
VietnamesHa Do Centrosa apartment for rent in district 10 with luxurious and classy design, with many attractive utilities reaching 5-star standard which brings to you the most modern and perfect life. Apartment information:
Locate on 20th floor of Jasmine 2 Tower – Ha Do Centrosa.
Area usage ​​83sqm. Including 02 bedrooms + 02 WC rooms.
Rental fee: 25 million VND / month.
 Apartment design Ha Do Centrosa has a modern Western style:
Ha Do Centrosa apartment was developed by Savills – Vietnam, Architype (France) designed the plan and Surbana (Singapore) designed the architecture – landscape. Especially the "green living" is the idea for the whole apartment so the green architecture model has been replicated and optimized to enhance the interference between indoor and outdoor spaces. Apartment design is also extremely elegant and luxurious. Still like the high-class apartments of Ha Do Centrosa prioritize the living space from nature, the design of glass doors and balconies create a cool and spacious space for the whole apartment
Overflow Swimming pool in Ha Do Centrosa Apartment district 10
Each bedroom and living room can catch the sun and the natural wind, which will make you feel comfortable when returning home.
Furniture is imported from Europe, all are carefully selected and arranged as 5-star hotels, giving the room full of amenities and class. 2 bedrooms are also designed in 2 different personalities, suitable for each member of family, once again Ha Do Centrosa has shown great color combination. The interior of the apartment is tiled with wooden floors, modern and luxurious glass tiles, next to the complete plaster ceiling and the lighting LED system, creating a level of ownership for the owner. Kitchen area is designed in parallel.
The highlight is that the upper kitchen is pulled to the ceiling for the owner to use more space and create more depth. In addition, the interior highlight of Ha Do Centrosa apartment is also located in the low-E heat-resistant window glass system with heat-blocking effect, good morning reception. If you are married, the choice of two-bedroom apartment of Ha Do Centrosa will be a perfect choice, because the interior of the apartment is fully furnished for your whole family, along with the Attractive utilities bring you a standard 5-star living space. Please contact us to become the owner of this luxury apartment in Ha Do Centrosa.
Ha Do Centrosa Garden Sales Department
Phone number: 0901 356 998 ( Mr Tommy)
Email: tommy.honghung@gmail.com
Phone number:  0902 321 889 (Mr. Tony)
Email: thuannguyentu@gmail.com
FPhone number:  0938 188 633 (Ms. Thi)
ID:

7108

Published:

23/10/2019

Last Update:

13/12/2019

Views:

288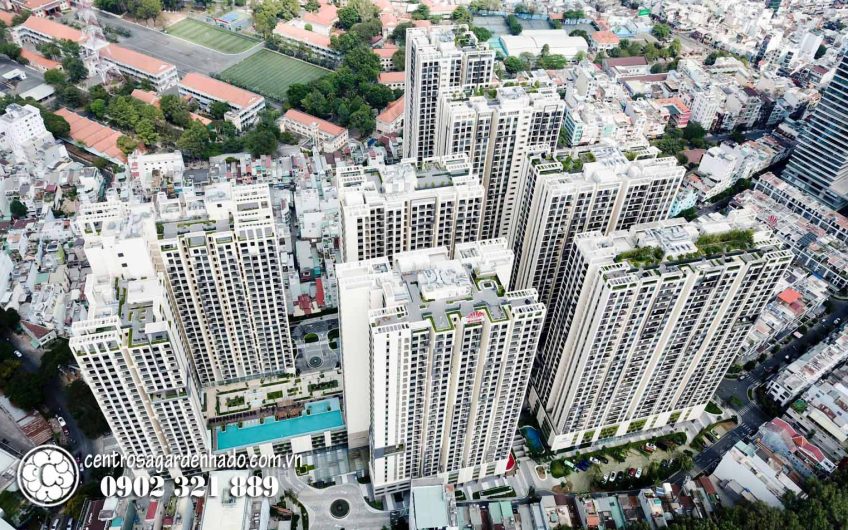 In early March 2020, Saigon residents are happy to welcome the last Iris tower in Ha do Centrosa Garden Complex. This is the "brainchild" cherished for a long time recently by investor Hado Group. The...