Centrosa Garden apartment on 28th floor for rent Jasmine Tower 2
Ha Do Centrosa apartment project is located at a "favorable location", where the most exciting socio-economic activities in the city, the address is at 200 Ba Thang Hai Street, District 10, Ho Chi Minh City.
Ha Do Centrosa is designed with modern green architecture model based on French and Singapore architecture, is a 5-star apartment with full facilities for you to enjoy a luxurious life in the heart of the city.
Centrosa Garden apartment on 28th floor for rent
There have been many customers who coming and admire Ha Do Centrosa apartment. They were extremely surprised by the exquisite design for each room in the apartment. Not as restrictive as other apartments, in Ha Do Centrosa all space is designed to be minimalist but still the most complete to bring you a cool and spacious space.
The living room is designed with modern furniture, arranged in a suggestive style, bringing a spacious and quiet space.
The connection between the rooms is extremely perfect, with a 53m2 space of 1 bedroom and 1 full WC, there is still plenty of room to design interiors.
Bedrooms are also prioritized in the main color is bright, with open balcony windows coming from nature.
It take only 22 million VND / month to become the resident of the Ha Do Centrosa apartment on the 28th floor, Jasmine Tower 2. With an area usage 53 sqm 1bedroom, living room,bathroom . We look forward to seeing your coming here. Please contact us as below:
Ha Do Centrosa Garden Sales Department
 Phone number: 0901 356 998 ( Mr Tommy)
Email: tommy.honghung@gmail.com
 Phone number: 0902 321 889 (Mr. Tony)
Email: thuannguyentu@gmail.com
 Phone number: 0938 188 633 (Ms. Thi)
Website: centrosagardenhado.com.vn
ID:

7160

Published:

24/08/2019

Last Update:

28/12/2019

Views:

402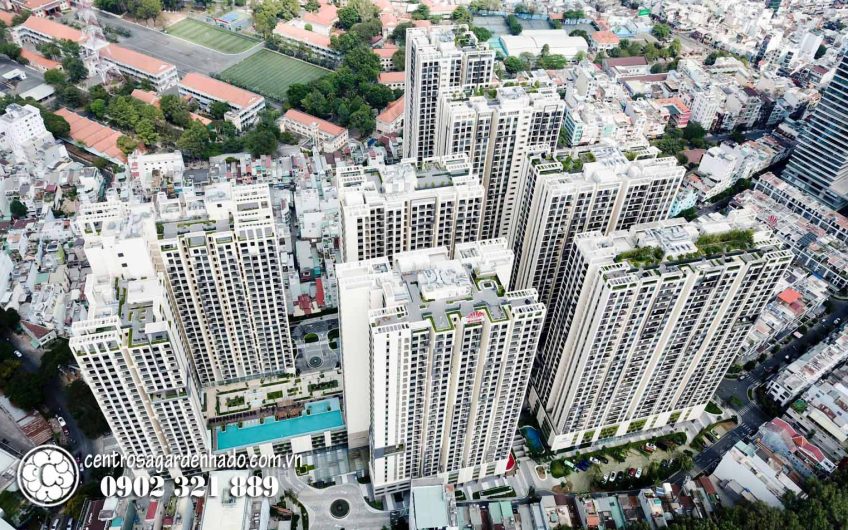 In early March 2020, Saigon residents are happy to welcome the last Iris tower in Ha do Centrosa Garden Complex. This is the "brainchild" cherished for a long time recently by investor Hado Group. The...