For rent Hado Centrosa apartment view airy, 107m2, 2 bedroom plus
Type: Apartment
Need: For Rent
Block: Orchid 2
Floor: 15
Area: 107 sqm
Bedroom: 3 room
Bathroom: 2 room
Furniture: Full
Ha Do Centrosa apartment was designed with Singapore- France green architecture model, full of international standard facilities for you to enjoy a high-class life in the busy city.
The apartment including : 2 bedrooms 2 bathrooms. With 107sqm all the rooms are devided into a perfect arrangement. Living room, dining room, kitchen, 2 big bedrooms, balcony.
With extremely delicate and perfect design, all furniture is selected the best. Centrosa Garden apartment for rent is designed according to modern architecture, the shade is chosen as neutral color black and white to bring a sense of elegance and warm to the whole apartment.
You will be pleased when get in touch with the living room in Ha Do Centrosa Apartment. This living room was modern designed, delicate color. Vase of flowers in this room is a strong point, which can make fresh air and seems to enlarge the room.
There are windows in the living room, so that the environment is fresh and full of nature light. Bedrooms with high-end and luxury furrniture. The tone color of the bedrooms which help you enjoy your sleep. Ha Do Centrosa Garden apartment was well decorated not only the makeup space but also lockers.
Kitchen is equipped full luxury kitchen appliance. The apartment is full furnished and modern. Ha Do Centrosa Apartment please a lot of punctual customers because of the rationality price 27million VND for the whole modern and high class life.
ID:

7191

Published:

21/09/2019

Last Update:

14/12/2019

Views:

256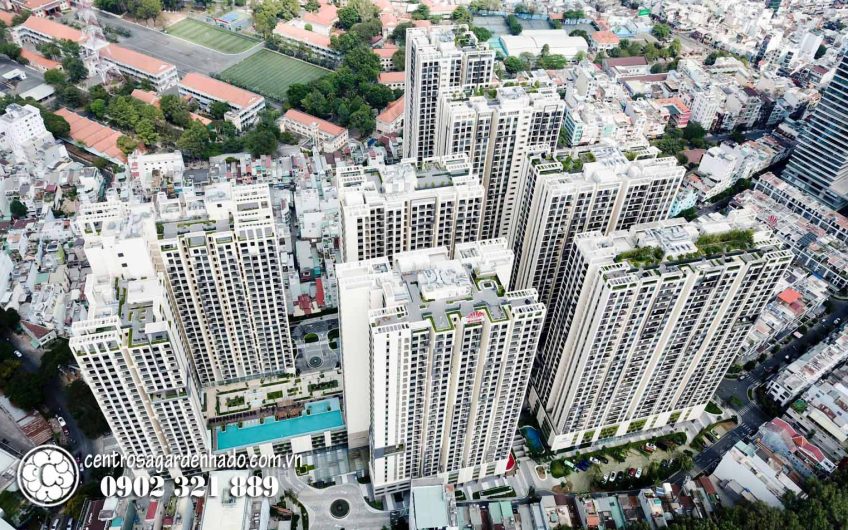 In early March 2020, Saigon residents are happy to welcome the last Iris tower in Ha do Centrosa Garden Complex. This is the "brainchild" cherished for a long time recently by investor Hado Group. The...