Hado Centrosa Garden apartment for rent view high floor fully furnished
Type: Apartment
Need: For Rent
Block: Jasmine 1
Floor: 16
Area: 87 sqm
Bedroom: 2 room
Bathroom: 2 room
Furniture: Full
Currently, the high-class apartment building of Ha Do Group in District 10, Centrosa Garden, has handed over the apartment to customers at Orchid 1,2 and Jasmine 1,2 buildings. It is expected that by the end of 2019, other Iris buildings will also be handed over to customers soon.
Besides, HaDo townhouses in District 10 also welcomed the first residents to come and enjoy life with the best conditions. From high-level apartments, shophouses to townhouses, utilities, landscapes … everything has almost been completed to make this complex more crowded and animated.
Apartment for rent in Block Jasmine
Block Jasmine 1 and 2 stands after Orchid 1-2 which is handed over by the investor to customers. Everyone is very happy and satisfied with the efforts and finance that we have spent. Besides success in attracting buyers, the apartments in Jasmine as well as the Ha Do Centrosa Garden also received a large number of customers wishing to rent an apartment.
Currently, we have a lot of apartments in Block Jasmine 1 and 2. We are looking for tenants. We would like to introduce the apartment on the 16th floor,Block Jasmine 1. This apartment has an area of 87m2, 2bedrooms design, fully furnished. The price for renting this apartment is only 22 million VND / month.
We are eager to make an appointment for customers to see this apartment directly or see more other apartments with the same type 2 bedrooms. We have a wide range of options and we believe that, with a shopping cart with many apartments in Centrosa District 10, it will surely bring you a comfortable apartment with a reasonable price. Sincerely thank you!
All issues please contact:
 Phone number: 0901 356 998 ( Mr Tommy)
Email: tommy.honghung@gmail.com
 Phone number: 0902 321 889 (Mr. Tony)
Email: thuannguyentu@gmail.com
 Phone number: 0938 188 633 (Ms. Thi)
Website: centrosagardenhado.com.vn
ID:

7172

Published:

08/09/2019

Last Update:

14/12/2019

Views:

369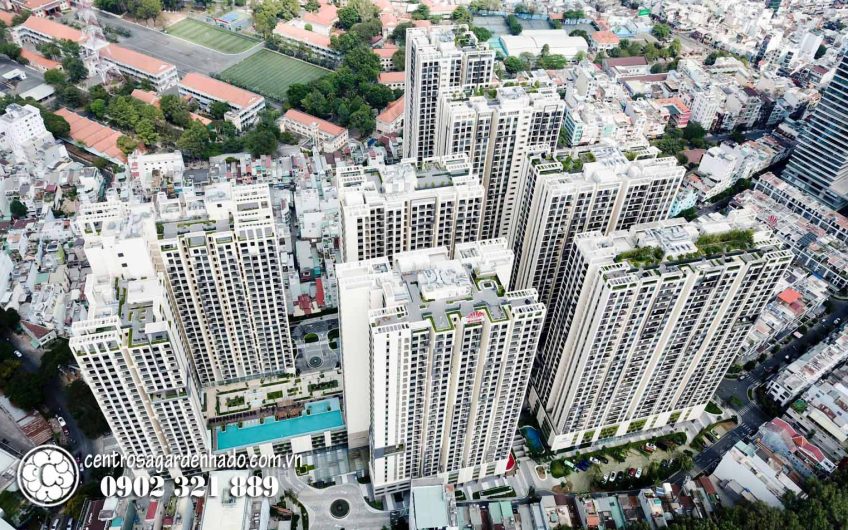 In early March 2020, Saigon residents are happy to welcome the last Iris tower in Ha do Centrosa Garden Complex. This is the "brainchild" cherished for a long time recently by investor Hado Group. The...