HOT! 2 bedrooms apartment for sale in Ha Do Centrosa Garden, full furnished
Loại căn hộ: Căn hộ
Nhu cầu: Bán
Tòa nhà: Jasmine 1
Nội thất: Đầy Đủ
Type: Apartment
Need: For Sale
Block: Jasmine 1
Floor: 11
Area: 107 sqm
Bedroom: 2 room
Bathroom: 2 room
Furniture: Full
Ha Do Centrosa Garden project is invested and developed by Ha Do Group, they have owned thousands of high-end apartment projects spread across the country. Launched in 2017, Ha Do Centrosa Garden has heated the real estate market in downtown Ho Chi Minh City and attracted many investors across the country. Not only owning an open living space, Ha Do Centrosa Garden also gives residents more than 20 elegant gardens on the rooftop of each apartment block!
For sale apartment Hado Centrosa 2bed
Currently, we have an apartment in Ha Do Centrosa Garden for sale urgently to turn over the capital. This is a 2-bedroom apartment, 1 multi-purpose room, living room, 2 bathrooms and an open kitchen with a total use area of ​​105 m2. Moreover, the middle floor location is always the first choice of families living! The selling price of this apartment is 5.5 billion VND including fees & taxes & modern decor as described above.
If you love Ha Do Centrosa Garden apartment and want more specific advice, please contact us via the hotline below. Consultants with more than 10 years  experienced in the field of real estate are always ready to serve you.
 Phone number: 0901 356 998 ( Mr Tommy)
Email: tommy.honghung@gmail.com
 Phone number: 0902 321 889 (Mr. Tony)
Email: thuannguyentu@gmail.com
 Phone number: 0938 188 633 (Ms. Thi)
Website: centrosagardenhado.com.vn
ID:

7112

Published:

01/08/2019

Last Update:

13/12/2019

Views:

305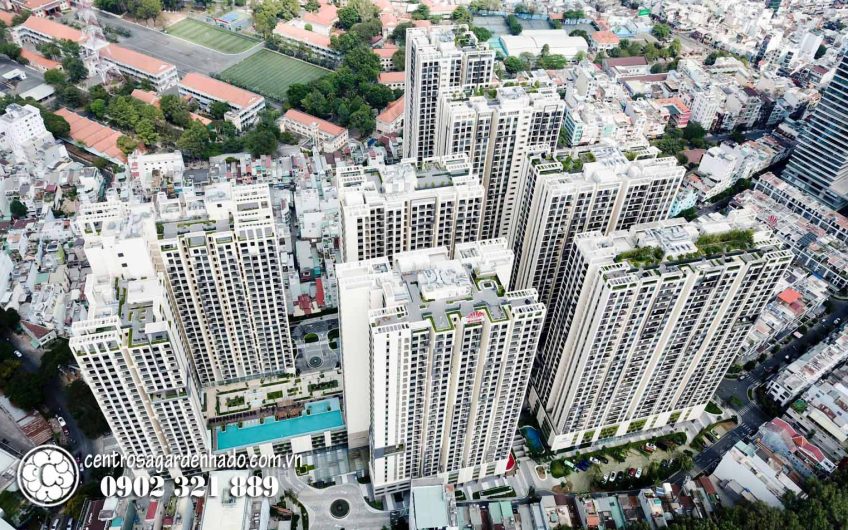 In early March 2020, Saigon residents are happy to welcome the last Iris tower in Ha do Centrosa Garden Complex. This is the "brainchild" cherished for a long time recently by investor Hado Group. The...